Same Day Starts
We know your time is valuable. We appreciate you making time for a consultation with our office in between school, tutoring, extracrricular activates and other personal priorities. To fully maximize your visit some may qualify to start braces or Invisalign the same day!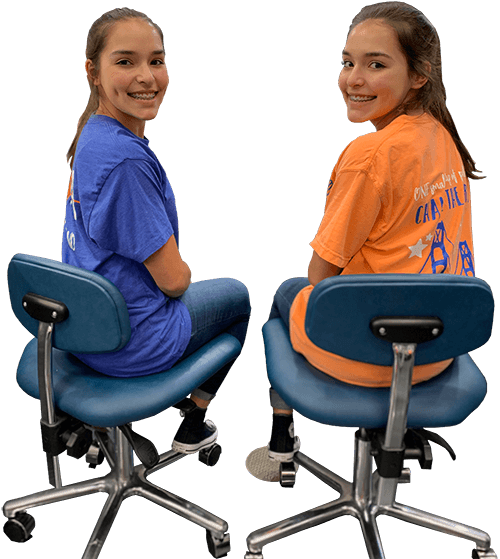 ---
LOGIN BELOW TO ACCESS YOUR PATIENTREWARDS WITH TRUE IMAGE ORTHODONTICS
---
---
---
Looking For A New Image?
Check Out The Reviews From Our Patients
Five Star Reviews and Counting!
This place is awesome! Dr.Dave did an amazing job with my daughters braces. She had a unique case and he was the man for the job! I want to thank everyone at True image for their dedication,patience and friendliness. The staff is awesome to work with. My other daughter may needs braces and without a doubt she will see Dr Dave and his amazing staff! Thanks guys! Keep being awesome!
- Life style of the norm R -

This place is nothing short of amazing!! I've been coming here for the past two years and every time I visit the staff is sweet, and Dr.Chen is the best orthodontist around. I highly recommend coming here to anyone looking for an orthodontist. Words alone can't express how thankful I am for this place doing my braces and changing my life. - Justin Thompkins -

True Image is absolutely amazing. Their attention to detail and customer service is on point. Every appointment was fast, simple, and fun! They helped me gain the perfect smile I have always wanted and for that I am grateful. THANK YOU TRUE IMAGE!!
- Vane Matisse -

I have two children in braces...well, one got hers off yesterday! We switched to Dr. Dave after another orthodontist recommended we remove 4 teeth from my daughters mouth! Dr. Dave and his fun and attentive staff fixed it all without removing any teeth!! We are never in the office more time than is necessary, and it is always a pleasant experience!! - Jacqueline Hughes -

What can I say? Dr. Chen and his team are awesome! I can't thank them enough for what an amazing job they've done. Staff is very welcoming and enjoyable to be around. Plus, the environment is not dead boring. In fact, the opposite. I've never felt nervous or uncomfortable here. Great people, great place, great smile. HIGHLY recommend! - Jesus Mendoza -

Very very well organized and friendly! Easy in and out for regular visits and staff explains everything in detail. Great incentives for kids to have good hygiene and great grades. Will be using them again for little sister.
- Natasha Crownover -

I ended my braces journey today on March 18th...My birthday! The people who work here clearly have the passion and drive in their job, which is already a great sign of this place being a very special one. True Image is very hospitable and has a friendly environment. I'm thankful I go to this Orthodontist... my teeth feel fantastic!
- Claire Cabaniss -

I love this place! Everyone was so kind and cheerful. I'm going to miss everyone now that I finally got my braces off. Thank you Luis for all the fun conversations. Highly recommend this place for your treatment!
- Roberto Sanchez -
Our Location
11510 Barker Cypress Rd., Suite 500, Cypress, TX 77433
Call / Text: 281-225-6784
Email us: info@trueimageortho.com
EMERGENCY LINE (After hours)
Call / Text: 281-466-3699
Get Directions