AcceleDent Clear Braces In Cypress & Tomball, TX
Shorter Treatment Time & Enhanced Results!
True Image Orthodontics is proud to be a top orthodontist for Cypress and the surrounding Texas communities. Dr. Dave and his team strive to stay on the cutting edge of treatment technology, while offering a fun and compassionate office experience. One of the latest additions is the AcceleDent System. AcceleDent, by OrthoAccel, is designed to enhance any orthodontic treatment including metal braces, clear aligners, and other orthodontic appliances. Patients often experience enhanced results in considerably less time. Find out more about AcceleDent and whether you're a candidate below.
How Does AcceleDent Work?
The AcceleDent System uses micro-vibrations to quickly and gently remodel your jawbone. This remodeling, combined with the movement created by your other orthodontic appliances, allow your teeth to move into their aligned positions much sooner, resulting in reduced treatment time.
Vibration treatments have been used all over the body, proving to be an effective treatment for a variety issues such as helping to speed the healing of broken bones. Astronauts even use special vibration plates to prevent muscle deterioration while in space!
The AcceleDent system uses a mouthpiece that resembles a mouthguard that you will use for 20 minutes each day. Using the device is as simple as biting firmly so that you can let go with your hands, activating the device, and letting it run automatically for 20 minutes. That's it!
AcceleDent FAQ
Who Can Use AcceleDent Aura?
AcceleDent can be combined with any orthodontic treatment, and is completely safe for patients of any age!
Is AcceleDent Painful?
No. Patients report no more soreness with AcceleDent than orthodontic treatment alone. Most people describe it as "tingling," which is perfectly normal.
Will My Teeth Move More Quickly If I Use AcceleDent Longer Than 20 Minutes?
Longer treatment has not been tested, and we recommend following the recommended schedule for optimum results.
How Do I Clean The AcceleDent Device?
Rinsing in lukewarm water, and periodically brushing the mouthpiece will help keep your device clean. Never put the device in a dishwasher.
How Long Does The Battery Last?
---
A single charge should last for 5 uses.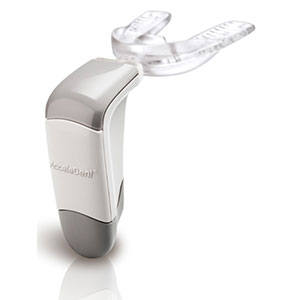 Learn More About Invisalign Today!
If you're curious about Invisalign, and want to find out if it could work for you, you owe it to yourself to schedule an appointment to visit with Dr. Dave today! Our team is committed to helping you achieve a healthy and beautiful smile! We look forward to speaking with you soon.

Our Location
11510 Barker Cypress Rd., Suite 500, Cypress, TX 77433
Call / Text: 281-225-6784
Email us: info@trueimageortho.com
EMERGENCY LINE (After hours)
Call / Text: 346-285-0227
Get Directions