Meet Dr. Dave David Chen, D.D.S., M.S. Your Local Cypress, TX Orthodontist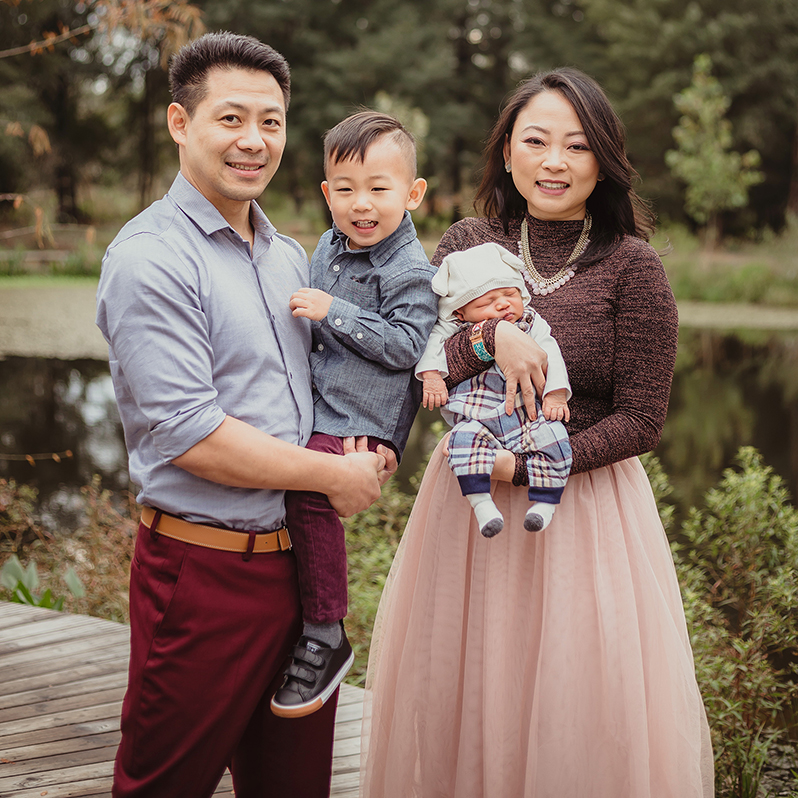 ---
Background
Born in Taichung, Taiwan, Dr. David Chen is the youngest of three children. His family immigrated when he was eight years old, venturing to the United States to pursue the American dream. They settled in San Jose, California, in the heart of Silicon Valley, where he spent his formative years within one of the Bay Area's most recognized and competitive school systems. It was during his high school years when Dr. Dave discovered the amazing field of orthodontics.
Training
Dr. Dave attended the University of California, Davis, earning his B.S. in biological sciences. During his time at Davis, Dr. Dave took on many different leadership positions in several clubs and organizations: He served as President of the Davis Pre-Dental Society, Vice-President of the Davis Biological Sciences Club and an Academic Peer Counselor for the Division of Biological Sciences. He was accepted to dental school at the University of California, San Francisco, where he earned his Doctorate of Dental Surgery degree.
At UCSF, Dr. Dave assumed additional leadership posts, serving as President of the student research group as well as student coordinator for the UCSF Community Dental Clinic, a student-organized clinic that provides dental care for the local homeless community. In pursuit of developing his skills and continuing his education further, Dr. Dave went on to attend the University of Florida, in Gainesville where he earned his Orthodontic Certificate and Master's degree in Dental Sciences.
Dr. Dave is Board Certified with the American Board of Orthodontics. Dr. Dave has worked professionally throughout Northern California. His diversified background and expertise includes working with patients of all age groups, at various stages of orthodontic needs. He carries with him a strong work ethic and enthusiasm for application of state-of-the art technology and innovation in orthodontic care. Behind his wealth of knowledge and experience, Dr. Dave is prepared to make a difference in the Houston-area community.
"Orthodontics is a very fun, challenging, and rewarding profession. I am truly honored and grateful to be able to touch upon my patients' lives by creating beautiful smiles for them." - Dr. Dave
Dr. Dave stays current with the latest technologies and innovations by regularly attending continuing education courses, and maintaining active in several professional organizations including:
American Board of Orthodontics
American Association of Orthodontists
American Dental Association
Southwestern Society of Orthodontists
Texas Dental Association
Greater Houston Dental Society
World Federation of Orthodontists
Interests
In his sparetime, Dr. Dave enjoys working out, dining around town, watching movies, and traveling.
We appreciate you choosing Dr. Dave as your Cypress, TX orthodontist. Dr. Dave is always accepting new patients from the surrounding areas of Houston, Tomball, Hockley, Northwest Houston, Katy, Texas and more. Fill out our appointment request form or contact us for an appointment with Dr. Dave today!
Our Location
11510 Barker Cypress Rd., Suite 500, Cypress, TX 77433
Call / Text: 281-225-6784
Email us: info@trueimageortho.com
EMERGENCY LINE (After hours)
Call / Text: 346-285-0227
Get Directions