Empower Braces Clear Braces In Cypress & Tomball, TX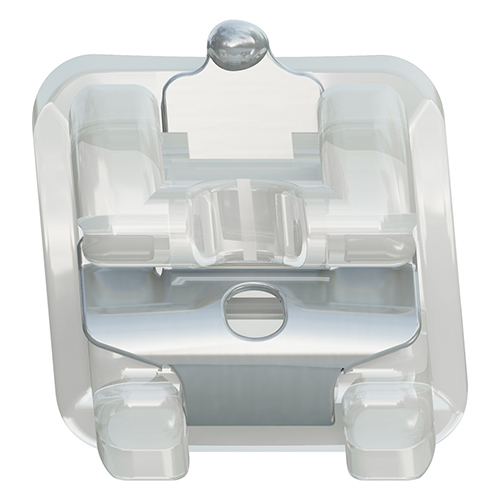 ---
True Image Orthodontics is committed to providing the Cypress, Tomball, Texas communities with reliable, quality treatment in a friendly atmosphere. More than ever before, patients are looking for treatment options that allow them to improve their smile without the noticeable change in appearance associated with traditional braces, and the True Image team is on the forefront of orthodontic technology.
Empower Clear Braces is one of the latest and most popular advancements, and True Image is proud to offer this self-ligating system to our patients. Read on to learn more about this revolutionary system and find out if its right for you!
Show Off Your Smile, Not Your Braces
Empower braces offer many benefits, but the most popular is almost always that they are clear! Created from high-tech ceramic materials, Empower braces are built to be strong and virtually invisible, and because they don't use rubber bands like traditional braces, they look great on your teeth. In the words of their creators, American Orthodontics, "You'll be noticed, your braces won't."
Effective, Comfortable & Efficient
You're probably wondering how Empower braces work, without the use of rubber bands and being so different from metal braces. The answer might offer a pleasant surprise…
Self-Ligating Braces
Empower uses specially designed "clips" integrated directly into the bracket to hold the wire in place, instead of the colored rubber bands most patients are used to. These clips offer several advantages including protection from discoloration and quicker, easier adjustments. For many people, this could mean shorter visits and possibly shorter treatment time!
Lighter Arch Wire
Because of the improved clip, lighter wires may be used during treatment. These lighter wires are more comfortable for the patient, and are notably easier to keep clean than heavier wires and brackets, giving you an even more beautiful, healthy smile than before!
Find Out If Empower Clear Braces Are Right For You!
We're happy that you've chosen True Image Orthodontics as your treatment provider, and we are committed to helping you maintain a healthy, gorgeous smile! Dr. David Chen and his team strive to give you the latest treatment options, like Empower, and give you the information you need to achieve the smile of your dreams.
If you have any questions about Empower, another treatment, or wish to schedule an appointment, contact our office and a team member will be happy to get you started. We look forward to seeing you smile!

Our Location
11510 Barker Cypress Rd., Suite 500, Cypress, TX 77433
Call / Text: 281-225-6784
Email us: info@trueimageortho.com
EMERGENCY LINE (After hours)
Call / Text: 346-285-0227
Get Directions