Related Links Clear Braces In Cypress & Tomball, TX
Invisalign®Invisalign is the clear way to straighten teeth without braces, using aligners. Learn more about the market's leading clear aligner.
EmpowerEmpower is the most revolutionary self-ligating braces system. Empower braces provides patients with a 100% customized treatment option that is known for greater comfort and faster treatment.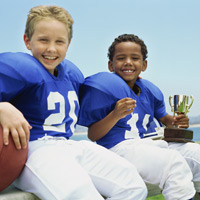 Learn More About Invisalign Today!
If you're curious about Invisalign, and want to find out if it could work for you, you owe it to yourself to schedule an appointment to visit with Dr. Dave today! Our team is committed to helping you achieve a healthy and beautiful smile! We look forward to speaking with you soon.

Our Location
11510 Barker Cypress Rd., Suite 500, Cypress, TX 77433
Call / Text: 281-225-6784
Email us: info@trueimageortho.com
EMERGENCY LINE (After hours)
Call / Text: 346-285-0227
Get Directions