Dr. David Chen and his team at True Image Orthodontics, your leading Cypress, TX orthodontist office would like to welcome you to our blog! We provide affordable, quality orthodontic care to patients living in Cypress, Tomball, Hockley, Katy, Houston, Texas and more! We know how important it is to have a beautiful smile you can be proud of and we will work hard to give you the results you both want and deserve!
Meet Dr. Chen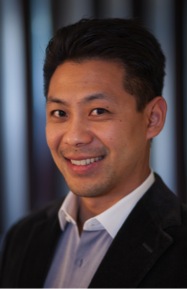 Dr. David Chen, D.D.S., M.S., has been creating beautiful smiles since 2007. He earned his undergraduate degree from the University of California, Davis before attending the University of California, San Francisco, where he earned his DDS degree. He then went on to the University of Florida where he completed his orthodontic residency.
Dr. Chen is an active member of several professional organizations including the American Association of Orthodontists, the American Dental Association, the California Dental Association, the Sacramento District Dental Society and the World Federation of Orthodontists.
Dr. Chen enjoys helping his patients achieve beautiful smiles and looks forward to meeting you, and helping you achieve the smile you've always wanted!
Types of Braces We Use
The Metal Braces we use are made of high-grade stainless steel and they're smaller, more comfortable and more attractive than the metal braces used a few years ago.
The Clear Ceramic braces we use are made of a translucent material. These braces are popular among adults who wish to improve their smiles in a low-profile manner. The only drawback to these braces is that they are somewhat fragile and the elastic ties used can become discolored between orthodontic visits.
The Invisalign System we use consists of a series of clear, custom-made removable aligners. When you're wearing Invisalign, most people won't even realize that you're having your teeth straightened, as the translucent aligners are nearly invisible. This is a great option for adults looking to straighten their teeth without the look and feel of traditional metal braces.
The Invisalign Teen System we use is very much like Invisalign, but made just for teenagers. The clear Invisalign aligners have tiny Blue Dot wear indicators which tells your teen when it's time to switch to the next set of aligners in the series. Plus, your teen will be given several extra aligners in case some are lost or broken.
The Empower Braces we use are self-ligating braces that use lightweight wires and low-friction brackets for faster treatment times. These, durable, comfortable braces make it easy to maintain good oral hygiene throughout the treatment process.
Your First Visit
Your first visit with us at our Cypress, TX orthodontics office will consist of an examination and discussion of your potential treatment options. We will address your orthodontic needs to determine if now is a good time to begin treatment. Once we've evaluated your records, we will conduct a treatment consultation with you to explain all aspects of your proposed treatment in detail. We will provide you with a complete clinical diagnosis, a written summary of our findings and a detailed plan that outlines your treatment, goals and estimated fees.
We promise to speak candidly with you about our diagnosis and recommendations and about any alternate treatments and symptoms present that may require further treatment. By working closely with you, we can achieve a true partnership with the end goal of helping you achieve a beautiful smile you can be very proud of!
Financing
True Image Orthodontics is committed to providing you with the quality orthodontic care you deserve, at a price that fits your budget. We accept most insurance plans and offer flexible payment options as well. Contact our orthodontic team of professionals today to see what payment plan is best for you!
Requesting an Appointment
If you would like to set up an appointment time for you or your child, please fill out and submit the 'Appointment Request' form that is on our website. One of our team members will then contact you to schedule an appointment time. We look forward to seeing you soon!
Visit our Facebook Page
We've recently created a Facebook page for our Cypress, TX orthodontic practice and we're encouraging all of our patients and their friends and family to "Like" us on Facebook. We'll be using our Facebook page to stay connected with our patients so please do visit our page and give us a "Like" as we'd appreciate it!
Thanks for reading our blog! We will be using this bit of cyberspace to share office news and information with you. We'll also be posting regular reading materials here related to the exciting world of orthodontics so do drop by often to see what's new!